Thanks to the significant work undertaken on the new network platform in Amsterdam, we are glad to announce the availability of Development and General Purpose Instances in AMS1. As a result, both of these instance ranges can be launched in Paris and Amsterdam allowing you to build highly-available cloud infrastructures along with our managed services.
Starting at $2.99 per month, Development Instances suit perfectly small websites, applications and development environments. On the other hand, General Purpose Instances Instances are available from $39 per month. They are production-grade oriented and have been designed to support high computing workloads.
These new instances replace the Start and Pro (X64) ranges improving the overall performance and reliability of our cloud instances with up to 48 powerful AMD EPYC vCPUs and replicated local NVMe storage. In addition and as always, these virtual instances are available with backup, network and security options.
What's Next?
The deployment of Development and General Purpose Instances in Amsterdam completes the renewal of ISHost's general cloud instance ranges. Our teams are now actively working on simplifying their usage, developing new features and deploying specialized ranges and new managed services.
First of all, the responsiveness of the console will allow you to manage your services on the fly. A search bar and bulk actions are also on the agenda. Furthermore, our API gateway team is working on a multi-product command-line interface (CLI) and a better integration of ISHost's services into Terraform. This will let you easily automate your infrastructure deployments.
In addition, you will soon be able to monitor the load on your resources directly through our API. Placement groups will allow you to distribute your instances on several hypervisors to improve the fault tolerance of your applications. Finally, Block Storage is under development and will, in a few months, let you plug on the fly up to 15 TB of reliable and flexible SSD to any virtual instance type.
High-CPU instances powered by Intel Xeon Gold vCPUs are also scheduled. With up to 3.5 GHz, they have been designed to run high-performance web servers and will be perfectly designed for batch processing, machine learning and compute-intensive applications.
Last but not least, ISHost's is currently launching managed services allowing you to build a highly-available infrastructure in a few minutes:
Object Storage makes media and asset hosting easy through a S3-compatible API.
Load Balancer lets you distribute your traffic among several backend servers with a primary-secondary design. It will soon be available in AMS1.
Database offers PostgreSQL databases with automatic backup based on fully-managed pairs of instances. It has just been released in free public beta.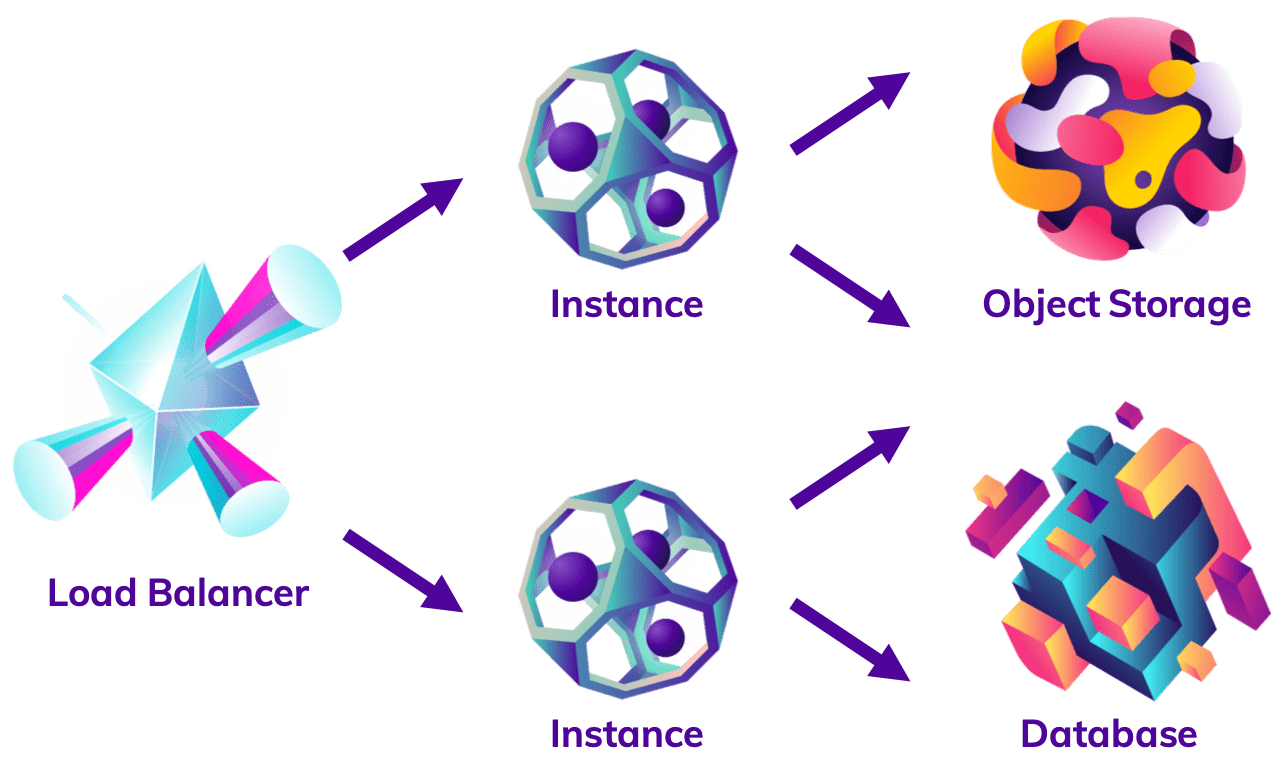 The Development and General Purpose Instances, with Object Storage and Load Balancer, are the very first elements of the ISHost's cloud ecosystem that will expand in the coming months. Several other betas and previews have also been announced recently and you can already request your invitations to test them.