PositiveSSL
Express 5 min issuance

No Paperwork

www and non-www

Free Static SiteSeal

Mobile Friendly

Free unlimited server licensing

Free Reissues

10,000$ Warranty
Essential SSL
Express 5 min issuance

No Paperwork

www and non-www

Free Static SiteSeal

Mobile Friendly

Free unlimited server licensing

Free Reissues

10,000$ Warranty
Comodo SSL
Express 5 min issuance

No Paperwork

www and non-www

Free Dynamic SiteSeal

Mobile Friendly

Free unlimited server licensing

Free Reissues

250,000$ Warranty
PositiveSSL Wildcard
Express 5 min issuance

No Paperwork

www and non-www

Free Static SiteSeal

Mobile Friendly

Free unlimited server licensing

Free Reissues

10,000$ Warranty
GeoTrust QuickSSL Premium
Express 5 min issuance

No Paperwork

www and non-www

Free Dynamic SiteSeal

Mobile Friendly

Free unlimited server licensing

Free Reissues

500,000$ Warranty
GeoTrust QuickSSL Premium SAN
Express 5 min issuance

No Paperwork

4 SAN Included

Free Dynamic SiteSeal

Mobile Friendly

Free unlimited server licensing

Free Reissues

500,000$ Warranty
RapidSSL Standard
Express 5 min issuance

No Paperwork

www and non-www

Free Static SiteSeal

Mobile Friendly

Free unlimited server licensing

Free Reissues

10,000$ Warranty
Thawte SSL 123
Express 5 min issuance

No Paperwork

www and non-www

Free Dynamic SiteSeal

Mobile Friendly

Free unlimited server licensing

Free Reissues

500,000$ Warranty
Comodo InstantSSL
Validation 1-3 days

Business Validation

www and non-www

Free Dynamic SiteSeal

Mobile Friendly

Free unlimited server licensing

Free Reissues

50,000$ Warranty
Comodo InstantSSL Pro
Validation 1-3 days

Business Validation

www and non-www

Free Dynamic SiteSeal

Mobile Friendly

Free unlimited server licensing

Free Reissues

100,000$ Warranty
Comodo InstantSSL Premium
Validation 1-3 days

Business Validation

www and non-www

Free Dynamic SiteSeal

Mobile Friendly

Free unlimited server licensing

Free Reissues

250,000$ Warranty
Comodo EV SGC SSL
Validation 1-7 days

Extended validation

www and non-www

Free Dynamic SiteSeal

Mobile Friendly

Free unlimited server licensing

Free Reissues

Green address bar

1,750,000$ Warranty
Comodo Multi-Domain EV SSL
Validation 1-7 days

Extended validation

2 SAN Included

Free Dynamic SiteSeal

Mobile Friendly

Free unlimited server licensing

Free Reissues

Green address bar

$1,750,000 Warranty
Comodo Multi-Domain EV SSL
Why choose SSL Certificate

Guaranteed Security
Round-the-clock security for your website

Boost Credibility
Gain your customers' trust with a secured site.

Strongest Encryption
Military-Grade SHA2 & ECC 128/256 bit encryption.

Address bar Visibility
Prominently display your secured state to your audience.

Improved SEO
Secure your website to rank higher in search results.

Extended Validation
Display your company name on the Address bar.

TrustLogo Site Seal
A visible badge of credibility for your website.

Secure all Sub-domains
Encrypt all your mini-sites with WildCard SSL.

Supports all Browsers
Your security is intact on every web browser.

2 Money Back
Not satisfied? Get a refund within the first 2 – 30 days.
Make life easier
True peace of mind starts with Indianserverhosting support backing your ideas.
We make hosting easier.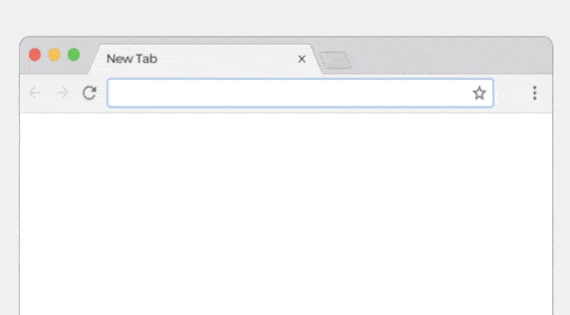 How Google's Recent Changes Affect You
Latest Google Chrome updates now shows visitors a 'Not Secure' message in the URL if your website is not https (i.e. no SSL certificate). If it isn't secure, visitors are more likely to refrain from entering information, making purchases or even signing up for your email list.
Google will also rank websites without an SSL certificate lower on the search results page (SERP), affecting your SEO efforts, traffic and revenue at the same time.
SECURE CONNECTIONS FOR YOU AND YOUR VISITORS. INVEST IN AN SSL CERTIFICATE TODAY
We want you to have the best options available in terms of your website's security. Give your visitors the superlative privacy – Establish encrypted coding processes by utilizing our Secure Sockets Layer (SSL) certificates.
It is important for every business to protect their customers by implementing the necessary security measures. Ensuring only authorized access to important information makes your visitors feel comfortable using your site.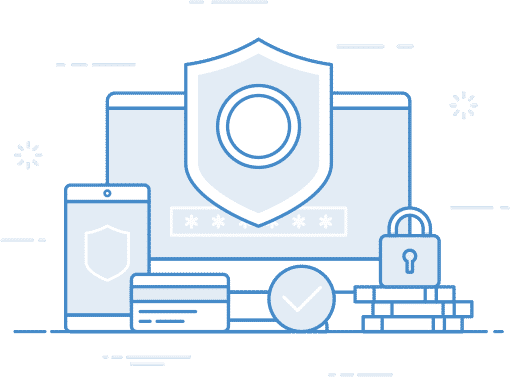 Proudly managed over 100,000+ domains since 2000